42 of the Best Things to Do in Connecticut with Kids
This post may contain affiliate or referral links. Please see our full affiliate disclosure here.
Whether you live in the Nutmeg State or are just there for a visit, you might be surprised to find how many fun things to do in Connecticut with kids! No matter which county you're in or which season it is, you will always be able to find something to do.
The New England region has a rich history, and there are many things to do and learn in Connecticut. Museums, great restaurants, historic sites, natural beauty, and so much more can be found in this little state.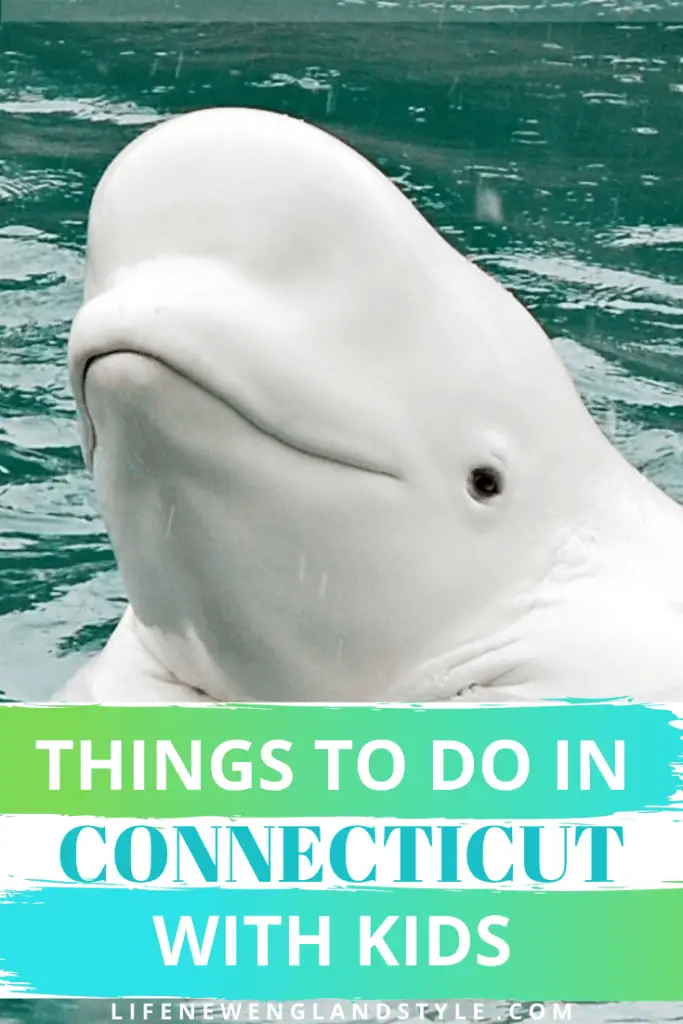 Best of all? Connecticut is a small state; no matter where you're staying, nowhere is more than a relatively short drive away, so you can pack in many activities in a day.
If you're wondering what to do in Connecticut with kids, I think you'll be pleasantly surprised at all of the fun that is packed into this tiny state.
For Even More Things to do with Kids in Connecticut: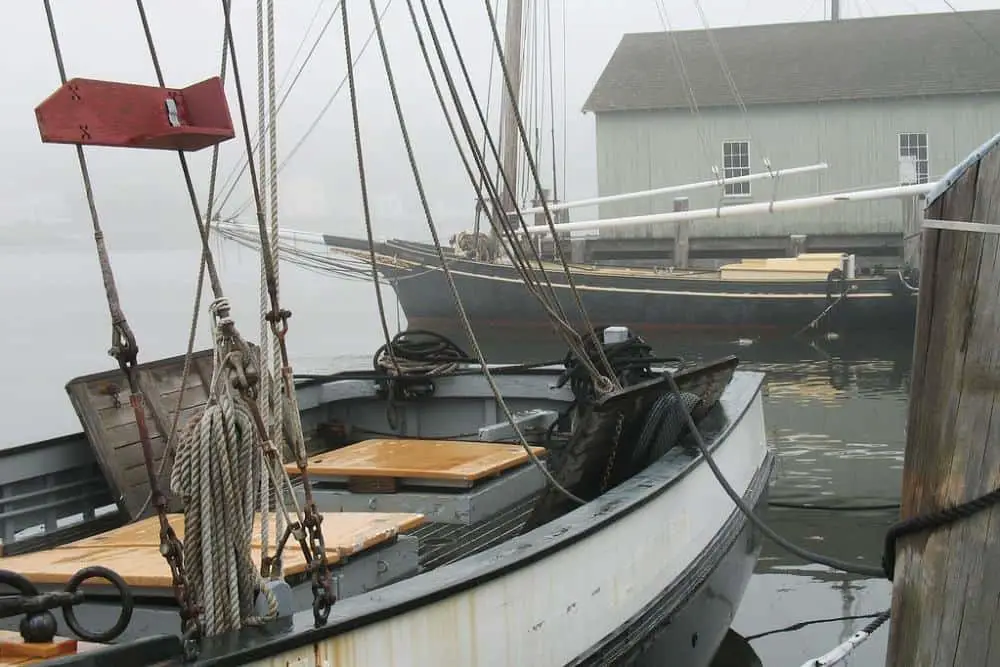 New London County
Southeastern Connecticut
Stonington Borough
Stonington Borough is a quaint little fishing village and a beautiful place to go for a stroll and get a feel for how people lived in the earliest days of Connecticut's history. Take in this adorable village and all of its Colonial architecture, antique shops, and delicious restaurants.
There is a playground by the fishing docks on the northern end of The Borough for the kids to blow off some steam and a small beach on the southernmost point of the Borough.
Lighthouse Museum (Stonington Borough)
Located at the southern point in Stonington Borough, almost directly across from duBois Beach, you can tour this 1840 lighthouse and climb the circular steps to the top. Inside you will also find historical artifacts and interesting information about the lighthouse.
duBois Beach (Stonington Borough)
If weather permits and you will be in town for a while, kick back in the sand, swim out to the raft, go crabbing on the rocks, or just watch the boats go by at duBois Beach. While at Stonington Point, if you look out on the water, you can easily see Fisher's Island, NY, and Watch Hill, RI, on a clear day.
Mystic Seaport (Mystic)
The Mystic Seaport is a must-see when visiting Mystic with kids. It is a replica fishing village where you can tour all of the buildings in town, including a schoolhouse, a bank, a printing press, a grocery store, and much more.
There are also whaling ships that you can tour. After you've toured the Charles W. Morgan, don't forget to stop by the planetarium for a presentation on how the sky looked when the ship was at sea.
For younger kids, there is a small playground and a playhouse for them to play, The Galley restaurant, and some vendors to grab a bite to eat.
Mystic Aquarium (Mystic)
The Mystic Aquarium is fun for the whole family. Beluga whales, sea lions, and penguins are a lot of fun to watch in their outdoor habitats, and inside, you can see a wide variety of fish and other marine life. Don't forget to stop by the touch pond and pet the rays while you're there.

If you are looking for a place to stop for a bite to eat, there is a cafeteria at the aquarium and plenty of kid-friendly restaurants near the Mystic Aquarium.
Purchase a Mystic Pass for discounted admission to the Mystic Aquarium and Mystic Seaport. The pass is valid until December 31, so you don't have to visit both attractions on the same day if you don't have time.
Olde Mistick Village (Mystic)
Located next to the aquarium, Olde Mistick Village is a replica village filled with shops, restaurants, and lots of charm. It's a fun place to walk, get a souvenir, or grab a bite to eat.
B.F. Clyde's Cider Mill (Old Mystic)
In the fall, there is no place like Clyde's Cider Mill. Get fresh cider from the only remaining steam-powered cider mill in the US. Don't forget also to grab some cider donuts and pumpkin bread!
USS Nautilus (Groton)
Bring your kids on a real-life submarine! Located near the US Naval Base in Groton, the USS Nautilus has a small museum about submarines and the controls inside. After you visit the museum, you can take a tour of the first nuclear-powered submarine.
Harkness Park (Waterford)
Harkness Park is a beautiful place to enjoy the outdoors and have your own fun. Pack a picnic, bring some kites or a badminton set, and have some good old-fashioned outdoor fun in beautiful surroundings.
Waterford Speedbowl (Waterford)
Do you have older kids that are into car racing? Then the Waterford Speedbowl will be right up their alley! Enjoy stock car racing, family fun days, and Wacky Wednesdays.
Rocky Neck State Park (East Lyme)
Enjoy the outdoors with swimming, birdwatching, hiking, and fishing at Rocky Neck State Park. There are also designated picnic areas and camping facilities.
Book Barn (Niantic)
Book Barn in Niantic isn't your average used bookstore, it's an experience. Books of every genre are located in individual buildings in an outside location, and even some kids' toys to keep little ones entertained while you shop.
There is also a koi pond, cats, and goats! There are plenty of reasons to stop in.
Foxwoods Resort Casino (Ledyard)
The casino itself isn't child-friendly and is somewhere that you may prefer to go without the kids, but if you do find yourself there with kids in tow, there are great places to eat like The Hard Rock Cafe, Regina Pizzaria (a Boston icon), and so much more.
For some interesting history about the Pequot tribe, you could bring them to visit the Pequot Museum.
Please note that children are NOT allowed on the gaming floor under any circumstances, so keep that in mind if planning a trip to Foxwoods with the kids.
Mohegan Sun Casino (Uncasville)
Like Foxwoods, Mohegan Sun isn't kid-friendly, but they do have Kids Quest, where your older kids can play non-violent arcade games and other fun activities. There is also an area, especially for tiny tots.
Patchaug State Forest & Green Falls (Voluntown)
Inside the Patchaug State Forest, you will find Green Falls, a beautiful pond for swimming. You can also enjoy hiking, camping, picnicking, and fishing in the forest.
The Dinosaur Place (Montville)
For the young dinosaur lover in your family, they will have a blast at Dinosaur Place walking the dinosaur trails, exploring the maze, playing at the dino-themed playground, and more.
Windham County
Northeast Corner
Connecticut Eastern Railroad Museum (Willimantic)
Train lovers will love to visit the Connecticut Eastern Railroad Museum and see their collection of locomotives and vintage railroad buildings. Go on a guided tour of the museum and get the chance to operate a replica 1850's-style pump car.
Middlesex County
Connecticut River Valley
Gillette Castle (East Haddam)
Gillette Castle is the quirky home of William Gillette and is a fun place to visit. The expansive grounds are beautiful, with lots of hiking trails, photo opps, and gorgeous views of the Connecticut River.
Essex Steam Train & Riverboat (Essex)
What kid doesn't love to ride trains? Visit the Essex Steam Train & Riverboat for a ride on a real old-fashioned steam train just like Thomas the Tank Engine. Speaking of Thomas, they also host a Day Out with Thomas and Polar Express events. Keep an eye on their calendar for dates and times.
KidCity Children's Museum (Middletown)
KidCity is a really fun and creative place for kids to play, explore, and pretend. With many handpainted, creative, and artsy exhibits to explore, it's a place that your kids will want to visit again and again.
Tolland County
Northern Connecticut
UConn Farm and Dairy Bar (Storrs)
When in Tolland County, be sure to stop at the farm at the University of Connecticut. The kids will enjoy visiting with the horses, cows, sheep, and chickens.
No trip to the Uconn Farm is complete without stopping at the Dairy Bar for one of their famous ice cream cones. Rumor has it that they have some of the best ice creams in the state, which is high praise as New Englanders love their ice cream.
Nathan Hale Homestead (Coventry)
Is your child a history buff? If so, they will learn what it was like to live like an 18th Century Revolutionary War soldier and spy at the Nathan Hale Homestead.
New Haven County 
Greater New Haven
New Haven Pizza
When in New Haven, you MUST get one (or more) of their famous New Haven-style pizzas, or as they say in New Haven, apizza (pronounced as 'ah-beetz'). Really, it's good enough for a special trip.
The Big Three are Frank Pepe, Modern Apizza, and Sally's Apizza, and they are consistently among the best pizzas in the country for good reason, with Pepe's sitting at number one on many lists.
Because of this, be prepared to wait a little while for a table, but it will be worth the wait. Not to be overlooked is Zuppardi's Apizza in West Haven. 
Peabody Museum (New Haven)
Take your kids to see dinosaurs, mummies, birds, rocks & minerals, and lots of other fun stuff at the Peabody Museum. It may be a small museum, but it packs in a lot of fun!
Note: The museum is closed for renovations and will reopen in 2024.
Related: The Best Things to Do with Kids in New Haven, CT
Hammonasset Beach State Park (Madison)
Have a picnic, go swimming, fishing, boating, or take a hike. Hammonasset Beach State Park is Connecticut's largest shoreline park and keeps the family busy having fun all day long.
Shoreline Trolley Museum (East Haven)
Visit the Shoreline Trolley Museum to ride a real trolley on the last remaining track segment of the Branford Electric Railway. This attraction is registered with the National Register of Historic Places. Around Christmas, you can visit Santa and have cocoa after a ride on the trolley.
Quassy Amusement Park (Middlebury)
Quassy Amusement Park is small and older, but a fun day trip to keep the kids entertained for a few hours. Admission is relatively cheap, too. The great thing about Quassy is that they have multiple passes and price levels available depending on age, whether you're going on rides or not, as well as special pricing for admission after 4:00 and military discounts.
Pez Factory & Visitor Center (Orange)
Tucked away in Orange, CT, you will find the Pez Factory. Yes, that Pez. Here you will find over 4000 square feet of Pez memorabilia and history.
Hartford County
 Central Connecticut
Mark Twain House & Museum (Hartford)
The Mark Twain House & Museum in Hartford is a National Historic Landmark. It was the home of Samuel Clemens (a.k.a. Mark Twain) and his family from 1874 to 1891. It is also where Twain lived when he wrote his most well-known books, Adventures of Huckleberry Finn, The Adventures of Tom Sawyer, The Prince and The Pauper, and A Connecticut Yankee in King Arthur's Court.
Connecticut Science Center (Hartford)
If your kids like science, then this is the place for them. Right in the heart of downtown Hartford, the Connecticut Science Center is a fantastic place for kids to explore and learn about science.
Lake Compounce (Bristol)
Opening in 1846, it is the oldest, continuously operating amusement park in North America. Lake Compounce is home to Boulder Dash, which has been voted the world's number one wooden roller coaster, and Crocodile Cove, Connecticut's largest water park.
Dinosaur State Park, Rocky Hill
There aren't really any dinosaurs at Dinosaur State Park or even bones for that matter. They have fossilized dinosaur tracks, beautiful walking trails, and a nice place for a picnic. It's a fun place to see where the dinosaurs once roamed with your own eyes.
The New England Carousel Museum (Bristol)
Have a look at historic carousel animals that have been donated from around the country at the New England Carousel Museum. If you have time, you can also visit the Museum of Fire History in the same location.
New England Air Museum (Windsor Locks)
With Pratt & Whitney and Sikorsky in the state, Connecticut is rich with aviation history. The New England Air Museum has exhibits dedicated to these two pioneers of aircraft as well as WWII memorials and exhibits on hot air balloons, women in aviation, and more.
The Children's Museum (West Hartford)
Conny the whale, lizards, and dinosaurs, oh my! Visit the planetarium, watch the butterflies, visit the animals in the wildlife sanctuary, and lots more at The Children's Museum.
Litchfield County
Northwest Corner
Action Wildlife (Goshen)
As if the drive-through safari wasn't cool enough, add a petting zoo, hayride, and museum, and Action Wildlife animal park will keep your family entertained all day.
Railroad Museum of New England (Thomaston)
Visit the Railroad Museum of New England and take a scenic ride on the historic Naugatuck Railroad. There are also seasonal rides such as a Santa Express, Easter Bunny Express, and more available for the whole family and trips for a unique date night.
Fairfield County
Southwestern Connecticut
The Maritime Aquarium (Norwalk)
If you find yourself in the southwestern part of the state, then The Maritime Aquarium is definitely worth a visit with the kids. They will get up close and personal with harbor seals, sea turtles, otters, sharks, and so much more.
Stepping Stones Museum (Norwalk)
Stepping Stones is a great museum for kids to learn and have fun. They will enjoy painting, playing with puppets, and exploring the interactive exhibits.
Beardsley Zoo (Bridgeport)
Beardsley Zoo is a small zoo that packs a big punch. Get close to tigers, zebras, bison, and much more. There is also a petting zoo, wandering peacocks, and a carousel. Your kids will have a blast.
Brookfield Craft Center (Brookfield)
Paint, take a pottery class, make jewelry, learn to do glass art, and more at the Brookfield Craft Center. Classes for adults and children, an open studio, or a summer youth program are available for the artist in your family.
Stamford Museum and Nature Center (Stamford)
Take a stroll on the Overbrook Nature Center trails and visit the 10-acre Heckscher Farm, where there are dozens of farm animals, gardens, and a maple sugar house to explore. If that isn't enough, check out the observatory, planetarium, otter pond, and Bendel Mansion. The Stamford Museum and Nature Center will keep you busy for hours.
Related: The Best Things To Do in Fairfield County CT with Kids
Things to Do with Kids Near CT
Connecticut is a small state; almost everything is nearby, but maybe you feel like getting out of town instead. No problem!